Providing a proactive, faith-based Employee Assistance Program to employers who care for the emotional, social, and spiritual health of their employees.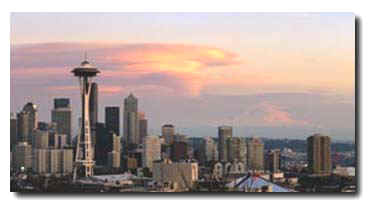 NEW HOPE CONSULTING offers corporations a unique proactive Employee Assistance Program. Applying a distinctive approach that emphasizes the total person. NHC enables employers to care for the spiritual, social and emotional needs of their employees.
Caring is what NEW HOPE CONSULTING is all about.
NHC contracts with corporations large and small, providing a Corporate Chaplain service that helps employees and their family members as all or part of an Employee Assistance Program.
---
Professionally trained, NHC chaplains possess secular work experience as well as strong educational and ministry backgrounds. NHC serves individuals of all religious faith preferences, or those with none.

---
What We Do

Worksite Relationships: NHC offers the services of a Corporate Chaplain and Pastoral Counselor for all employees and their immediate family members. Whatever religious preference each employee has, NHC will develop caring worksite relationships as needed, without additional charge to those employees or the client company.
A chaplain will visit the worksite at least one time per week making brief contact with every employee. If there are issues a particular employee needs to discuss with the chaplain, an appointment is set for off work hours. We will continue to develop relationships and maintain contact with personnel through ongoing worksite visits. In special situations, NHC can arrange additional interaction through telephone communications, employee meetings or other means approved by management.
A 24-hour, year-round Chaplain Emergency On-Call service is also available for crisis intervention, at the discretion of the company's management.
Pastoral Counseling: Whatever the scope of each family's problems or concerns, NHC has a network of qualified and caring outsource providers that can help. NHC will even design a Professional Referral Service, and act as its coordinator, for specialized types of assistance to employees and/or family members with long-term needs.
Confidential pastoral counseling is available for problem issues, including but not limited to:
Marriage and Re-marriage
Divorce
Serious Illnesses
AIDS and HIV-related Illnesses
Death and Dying
Conflict Resolution
Sexual Harassment
Spousal or Child Abuse
Drug & Alcohol Dependency
Psychiatric Problems
Smooth Transition of Laid Off or Terminated Employees
Stress Management
---

More of What We do
Chaplain Ministry Team Activities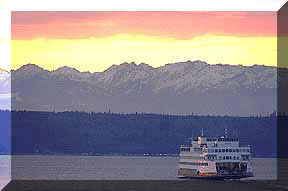 Weddings: Assistance with planning the wedding ceremony; premarital counseling; officiating at the ceremony; and a follow-up program of counseling can be provided.
Hospital Visits: Our Chaplain Ministry services include making hospital visits to all employees and family members, as well as visits, when appropriate, to employees and family members with serious, long-term or terminal illness.
Incarceration: We reach out to employees and family members who are serving a jail sentence; assist the family during the time of separation; and assist employees during the transition back into mainstream society.
Funeral Services: NHC assists with coordinating funeral services, as well as helping families cope with grief on a short-term or continued basis.
Notification Team: Our Chaplain, as part of an appropriate designated team, can visit with and notify families of employees killed or injured in a job-related accident; or who die of natural causes while on the job.

---
Support Activities
NHC's diversified scope of ministry services may also include:
Signing letters of concern, sympathy, appreciation, congratulations, etc., for the signature of the company's President or other designated leadership.
Writing Literature, articles of interest or assistance for company publications, as requested by management.
Participating in Employee Orientations and explaining the role of the Chaplain Ministry Team as part of the corporation's Employee Assistance Program.
Speaking at Corporate Events, in-house or outside events, when a speaker is desired by management.
Representing the Company to clients and/or customers where it would be appropriate to have the Corporate Chaplain involved, as requested by management.
Holding Prayer Sessions or Bible Studies at the Worksite, if desired by the owner and its employees.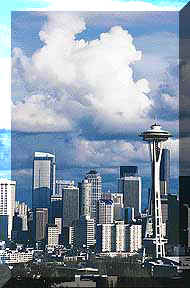 About Chaplaincy
What Is Chaplaincy? In any given year at least 15 percent of the workforce--or about one in every seven employees--are likely to be faced with personal problems that significantly affect their job performance. These problems could be marital or family problems, alcohol or drug abuse, job stress, financial or legal problems, or some other difficulty. The world of business and industry is an integral part of the world that God loves.
Most people spend the bulk of their waking hours on the job. As the instrument of God's love, faith communities seek ways to embody that love in arenas where the critical issues of livelihood, vocation, and work are forged. Ministry in the workplace addresses the needs of both persons and systems. It is basically a concern for the well-being of people at work. This means a sensitivity for those needs that arise from certain situations: moral dilemmas, stress related to rapid change, fear of termination, and a host of other tensions.

---
NEW HOPE CONSULTING...
incorporates a variety of means for ministry in the workplace. These include any or several of the following: confidential counseling, crisis intervention, management consultation, programs for worship or prayer, referral to other professionals and agencies, training and education for employees and supervisors, employee/community/church relations and programs, special events scheduled in response to needs which arise in the workplace. Whatever the scope of each family's problems or concerns, NHC has a network of qualified and caring outsource providers that can help.
---
Work is an opportunity for ministry
Through sixteen years of business experience Steve Wilkins recognized the dire need for ministry to step outside the walls of the church and step into the workplace. Steve founded NEW HOPE CONSULTING in 1997 in an effort to combine his business skills with his ministries objectives.

NHC provides face-to-face, 24 hours-a-day, 7 days-a-week Chaplain availability to management and employees alike.

---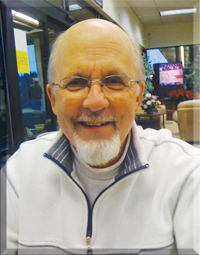 The Corporate Chaplain
Steve Wilkins
Providing a proactive, faith-based
Employee Assistance Program to employers
who care for the emotional, social, and spiritual
health of their employees.

---
NEW HOPE CONSULTING
14273 120th PL NE
Kirkland, WA. 98034-1425
Office: (206) 949-4673
E-mail: steve@corporatechaplain.com